R.I.P. Davy Crockett, AKA Fess Parker
Last Thursday, the 18th, saw the passing of Fess Parker at age 85. He is famous for playing the role of Davy Crockett, one of my early heroes.

The sage advice of Davy, "Make sure you're right. Then, go ahead." was advice I always tried to follow. In fact, I tried to go further, and make sure it was perfect, as well as right... which did not serve well, since "perfection" is so illusive. If one can't proceed with something unless it is guaranteed to have perfect results, nothing tends to get done. A pretty good idea might be good enough to proceed with, and adjustments can be made, later. But, if we think an idea to death, we accomplish nothing. Sadly, with me, that has been the case, too many times.


So, now I proceed, in my imperfect style
To offer some thoughts, which I tend to compile.
Now, we should all drive
With the aim to survive;
If we are lucky, we can do so and smile.
PROGRESS REPORT:
The store has a new Department, "Other Cool Stuff," which has designs that are not necessarily related to safety on the road, defeating Road Rage, or promoting "Road Peace."

Here is a sample, from an ongoing series that I call, "Chalkboard Chortles." The design is available on a wide range of items: T-shirts, mugs, cards, and magnets, etc, etc...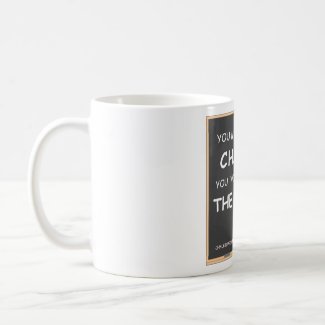 Change-World-Gandhi
by
gridlocksmith
Create
cheap personalized mugs
on zazzle.com
Being kind is a good start in our effort to change the world... especially, as we drive.